POPULATION–ENVIRONMENT BALANCE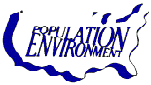 BALANCE ACTION ALERT

Amnesty Bill Threatens Unlimited Mass Immigration
– Help Stop It!
In yet another attempt to circumvent the will of the American voters, 19 Republican Representatives in the House are joining virtually all the Democrats to force a vote on an Illegal Alien Amnesty bill.

Rep. Carlos Curbelo (R-FL) has filed a Discharge Petition to force a vote on H Res 774 by Rep. Jeff Denham (R-CA). This Discharge Petition would be the first step toward passage of the Dream Act, a broad Illegal Alien Amnesty bill.

If 25 Republicans and all 193 Democrats sign the petition, it would force a vote on the Denham resolution. Before last weekend's recess, 18 Republicans and one Democrat had already signed the petition (See list below), a mere 6 votes short of passage!

Even though President Trump would likely veto the Bill were it to pass, that would greatly reduce the chances of getting any immigration reduction Bills this Year.
The Pro-Amnesty Republicans in the House of Representatives who have chosen to undermine the American people's wishes are:
1.  Carlos Curbelo
2.  Jeff Denham
3.  David G. Valadao
4.  Will Hurd
5.  Mario Diaz-Balart
6.  Mia B. Love
7.  Ileana Ros-Lehtinen
8.  Charles W. Dent
9.  Fred Upton
10. David G. Reichert
11. Mike Coffman
12. Chris Collins
13. John J. Faso
14. Mark E. Amodei
15. Elise M. Stefanik
16. Leonard Lance
17. Ryan A. Costello
18. Stephen Knight
19. Diana DeGette
Take Action NOW:
Call your Representative through the Capitol Switchboard at 202-224-3121 and say: "Don't sign the Discharge Petition!"

If your Representative is on the list above, ask her or him to withdraw their signature.

Please also call Speaker Ryan's office at: 202-225-3031 and ask him to stop the Bill.

Ask your Representative/s to support a Zero-Net All-categories-included MORATORIUM on Legal Immigration.
The Petition Signers' actions are a ploy to pass an Amnesty, and Amnesties just lead to more illegal and legal immigration. (If we can not stop Illegal Immigration, generating enough support to reduce legal immigration would likely be impossible!)

While Rep. Goodlatte's bill HR 4760 has some good provisions which would reduce legal immigration as does the Cotton/Perdue Senate Bill, they would still allow a continuation of Mass Legal Immigration of about 500,000/year. Thus, merely pushing those Bills is Counterproductive—it sanctions and promotes a continuation of Mass Immigration ad infinitum—and generates zero political leverage to get any reductions at all. If we really want to pass the Goodlatte and Cotton/Perdue Bills, we must push an "All categories included Zero-net MORATORIUM".
The resulting "compromise" would likely be an amalgam of the Goodlatte and Cotton/Perdue Bills.
Let us say it plainly, refusing to push for a Zero-Net MORATORIUM (which would allow Immigration of about 150,000 per year, to equal out-migration) amounts to encouraging the continuing Mass Immigration Tidal Wave and Environmental Degradation, and the continued Displacement and Wage Depression of American Workers! and continuing huge cost to US taxpayers—$330 Billion NET (after subtracting Taxes Immigrants pay) per year (per CCN's NET Costs Study)!
Pushing a Moratorium maximizes our Political clout to ensure our borders are protected and maximizes the chances of achieving reductions in legal and illegal immigration.
BALANCE can enhance our chances by greatly intensifying our effort NOW and the ONLY WAY we can do that is if you make a Tax-Deductible DONATION TODAY!
Donations are urgently needed NOW. Congress is actively considering Immigration Legislation NOW!
Dollar for Dollar, Donations to BALANCE and its ASAP! And Diversity Coalition Allies who push a zero-net Moratorium, create much more Political Clout for reduction in immigration numbers than Donations to Mass Immigration Management Groups, whose positions are COUNTERPRODUCTIVE because they legitimize a continuation of Mass Immigration.
So Please DONATE NOW by credit card at our website: BALANCE.ORG or, to donate by check via U.S mail, please send to:

Population-Environment Balance | P.O. Box 268 | San Francisco, CA 94104
With appreciation for our faithful Activists and Donors,

Population-Environment Balance
populationenvironmentbalance.blogspot.com
balance.org

Follow BALANCE on Twitter @PEnvirons

Mailing address:
Population-Environment Balance | P.O. Box 268 | San Francisco, CA 94104

Washington, DC address:
Population-Environment Balance | 1629 K Street NW, Suite 300 | Washington DC, 20006

BALANCE is anti-Mass-Immigration, not anti-immigrant.

BALANCE is the leading National Organization publicizing information regarding the
Threat of Mass Immigration-generated population growth to our Environment, Nation, Budgets, and Personal Safety and Mobilizing Activists to reduce it.